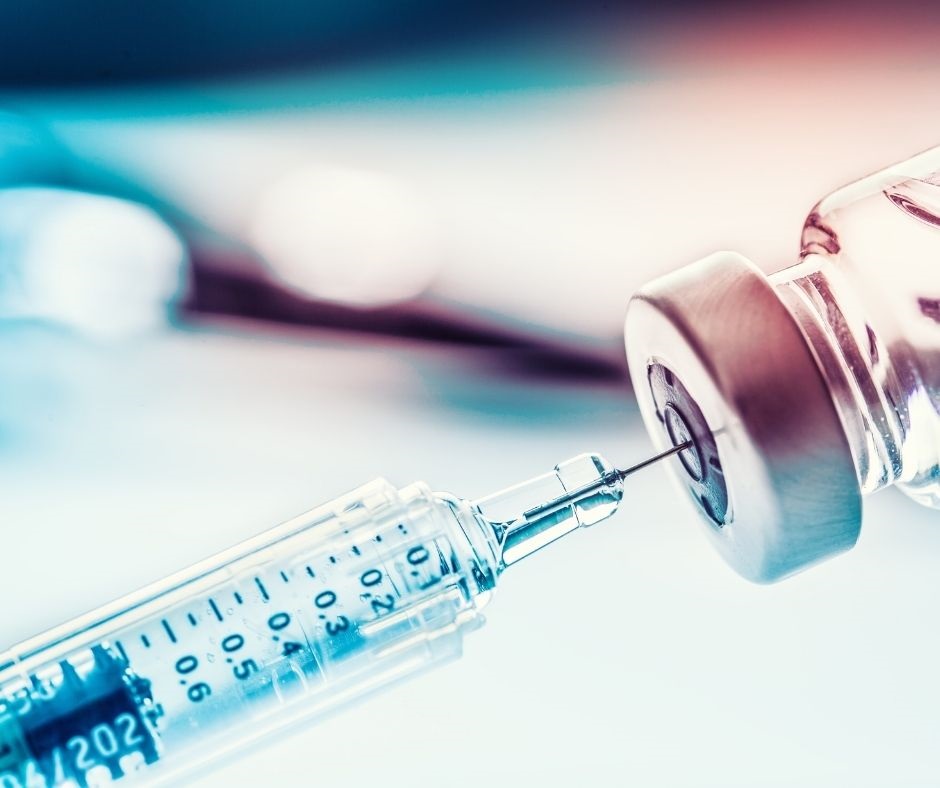 Niagara continues to work together to deliver COVID-19 vaccines to as many residents as possible, as quickly as possible. At its March 11 meeting, also the one-year anniversary of the pandemic, Niagara's Community Coordination Task Force for COVID-19 Vaccination took note of the significant progress that has already been made by its member organizations in vaccinating many of Niagara's most at-risk residents.
The Task Force includes representation from many different organizations, including public health and healthcare professionals, community services and outreach organizations, Indigenous health experts and many others.
History has shown that when vaccine supply is available, Niagara is able to get shots into arms faster than many other communities. Thanks to the cooperative work of the Task Force's member organizations, over 34,000 doses of COVID-19 vaccine have already been administered, and Niagara is on track to vaccinate over 50 per cent of its 80+ population by March 22.
Recent vaccine milestones include:
Vaccinating Niagara's homeless population
This past week, REACH Niagara, Niagara North Family Health Team and Niagara Region's Homelessness Services Division and Public Health began the complex task of vaccinating Niagara's homeless population. Clients at the Region's COVID-19 isolation shelter were vaccinated first, followed by a series of clinics held at Southridge Shelter and other locations. Individual outreach to those living rough will also help in the effort to vaccinate this vulnerable population.
First vaccination clinics for Indigenous adults
Fort Erie Native Friendship Centre has partnered with Niagara Region Public Health to offer the first of several vaccination clinics to Indigenous adults over the age of 55. Over 1,000 adults were vaccinated this past week, and a similar clinic is planned for March 15 at the Niagara Regional Native Centre in Niagara-on-the-Lake.
Continued vaccinations of high-priority healthcare workers and patients 80+
Thanks to the significant progress made in vaccinating health care workers and first responders, Niagara Health has been able to offer vaccination appointments to current and recent hospital patients aged 80 + through its vaccination clinic at the Seymour Hannah Centre in St. Catharines. Niagara Health has also started working directly with Niagara's family doctors this week to book additional residents over 80, prior to the opening of the Province's vaccination appointment booking system on March 15.
Locations set for Niagara's community immunization clinics
Announced last week, Niagara's 11 community clinics will open and operate on a rotating basis, and will increase in frequency over the next few weeks. Residents will not have to travel far to access the clinics, which will offer free, convenient parking and will be fully accessible for all Niagara residents.
Prioritizing Niagara's most at-risk populations
The Task Force recently reviewed and recommended several changes to Niagara Region Public Health's list of highest priority populations for vaccination in Niagara. Members agreed to include migrant agricultural workers, police and pharmacies in the highest priority category, which will help guide the ongoing rollout of vaccine.
Niagara's vaccination rollout is expected to accelerate as more vaccine deliveries arrive in the coming weeks, and all Task Force members will have important roles to play moving forward. As Niagara readies for the launch of the Province's vaccination appointment booking system on March 15, residents are asked to continue to visit Niagara Region's website for the most up-to-date information. Residents are reminded that the best vaccine is the one available to you as soon as you can get it, regardless of clinic location or community.
Quotes
"March 11 marked the one-year anniversary of the COVID-19 pandemic, and it's been truly inspiring to see Niagara come together over the past year to tackle the complex and challenging task of administering vaccine safely and equitably. I'd like to thank all the members of the Task Force, whose organizations have stepped up to the challenge and proven that Niagara is ready and able to quickly get vaccines into arms." ~ Dr. David Dec, Community Coordination Task Force for COVID-19 Vaccination Chair
"I would like to thank all members of the Task Force for their continued hard work as Niagara moves through its vaccination rollout. Niagara's high performance in delivering vaccines when we have supply is a testament to the collaboration and ingenuity of everyone around the table." ~ Regional Chair Jim Bradley
A message from Niagara Region.