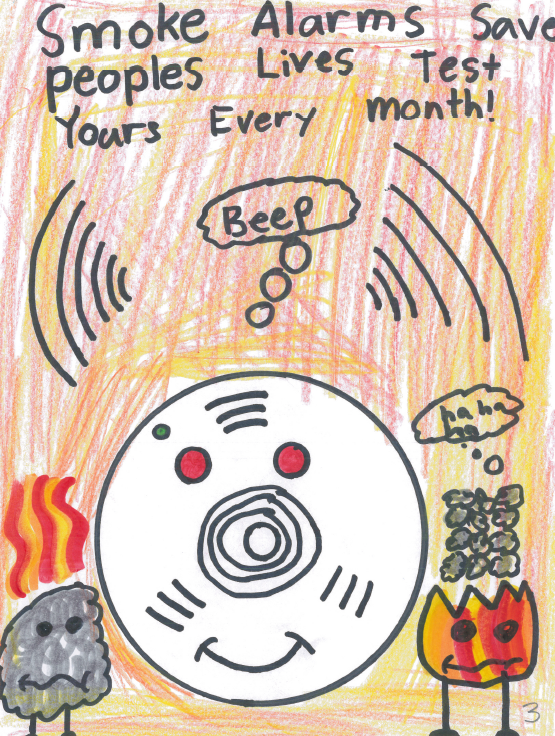 Calling all Port Colborne students from Kindergarten to Grade 8!
Port Colborne Fire & Emergency services is trying to spread the word about fire safety, and is inviting students to participate in our Colouring Contest.
We're asking students to create posters illustrating the importance of working smoke alarms in the home.
The contest will be broken up into two categories:
Students from Kindergarten to Grade 3
Students from Grade 4 to Grade 8
Students can research information about smoke alarms along with other fire safety tips here.
Posters can be scanned/photographed and emailed to fpo@portcolborne.ca OR mailed to the Fire Station at: 3 Killaly Street West, Port Colborne, ON, L3K 2L5.
The deadline to submit posters is Thursday, January 28, 2021 by 5 p.m.
Watch Chief Cartwright give an example!
Rules and Judging
Submitted posters must be size 8 1/2 x 11
Each poster should have a fire safety message
The back of the poster must clearly include:

Student's name
Age
School name and grade
Contact information
Posters will be judged by Port Colborne Fire & Emergency Services Personnel for the final 4 in each category. The finalist will be posted on our Facebook Page.
Voters can pick their favorite poster via Facebook—Port Colborne Fire & Emergency Services
Posters who get the most votes in each category will win!
Winners will be announced mid-February.
Prizes
There will be two winners from the Kindergarten to Grade 3 category and two winners from the Grade 4 to Grade 8 category.
The winners of these groups will get a family pizza, wings and cake meal from a local Port Colborne restaurant.
We can't wait to see the entries!