Find a new read with one of these patrons reviews. View our newsletter for more programs and details. Interested in participating? Contact us to get started today.
The views, thoughts, and opinions expressed in the book reviews are those of the authors and do not necessarily reflect the official policy or position of the Port Colborne Public Library.
Teen book reviews
We are looking for teen guest reviewers to read and write book reviews. Each approved book review will earn you five hours of community service! Reviews will be published here and on social media accounts. Contact us for more information if you want to participate.
Before She Knew Him by Peter Swanson (Review by VR)
Before She Knew Him is an electrifying, deep, and powerful novel about two couples who have dark secrets and unflattering pasts. This book takes you along the ride of murder, love, and hatred. This book is awesome if you like sitting at the edge of your seat while reading. Before She Knew Him has a lot of unexpected events and it will keep you intrigued.
The two couples in this book are connected in multiple ways and throughout the book they discover more information about each other and their secrets; they discover more information to hold against each other. Once I started reading, I did not want to stop, I always had to know what the main character was going to do!
One thing I disliked about the novel is that not much happens for long periods of time. The dramatic events all happen in a cluster and they are not spaced out, in my opinion. This book is so twisted and dark but in such a good way! I have never read a book of this genre and I am happy I chose this one! One thing that I also enjoyed about this book is that there is three different parts and every chapter it seems to be a different character's perspective so you can understand everyone's side of the story.
Peter Swanson has a way of writing that is so addicting and you just want to keep going! This was my first Peter Swanson book and I would definitely read another!
---
Find "Before She Knew Him" today in our catalogue.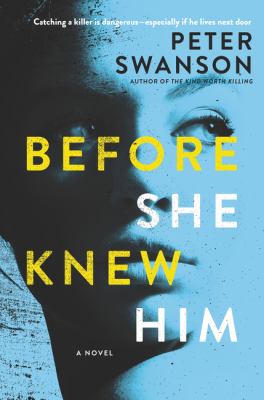 The Crossover by Kwame Alexander (Review by DP)
The Crossover is a book mainly about twin brothers, Josh and JB. They love basketball and have dreams of making it to the NBA and becoming one of the all-time greats. Their dad was a former superstar basketball player who could have played for the Lakers, if he would have gotten knee surgery. Their mom is an Assistant Principal. Josh and JB are best friends, but Josh starts to get frustrated with JB because he starts focusing too much on the new girl at school named Alexis. Josh and JB argue once this starts happening and eventually Josh gets mad and the brothers have a fallout. This results in Josh getting in some trouble. Shortly after this, Josh starts noticing something is up with his dad. This is when the story really starts to get good.
I liked this novel because I'm a fan of basketball and this novel has a lot to do with basketball. However, it is about more than just basketball. It's a book about family as well. This book can make you feel many different ways such as happy, suspicious, interested, angry, and sad. The characters in the novel were exciting and entertaining. I feel like this book is good for people of all ages especially if they like basketball. Another thing that I really thought was cool is the book mentions and has pictures of real NBA players such as Lebron James, Allen Iverson, Kevin Durant, and Chris Paul which I wasn't expecting. I thought the novel was pretty good. I give it an 8/10.
---
Find "The Crossover" today in our catalogue.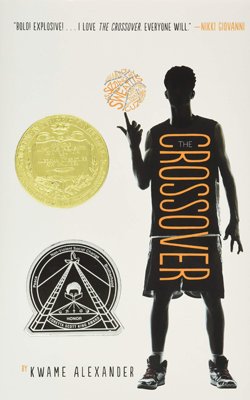 Dachshund Through the Snow by David Rosenfelt (Review by EP)
This book is mystery fiction. It is a story about a lawyer, his wife, and their two dogs. The lawyer takes legal cases about dogs and their owners because he loves dogs. One case he has is about a retiring police officer and his German Shepherd partner, Simon. The officer wants Simon to retire when he does, because Simon is old and has arthritis and hip pain. The police department claims they still need Simon and want him to continue working. The lawyer decides to defend Simon, so that he can retire. The main case in this book is about a little boy called Danny, who leaves his Christmas wishes on Christmas tree in a local pet store. The three Christmas gifts that Danny asks for are: a coat for his mother, a sweater for his Dachshund called Murphy, and for the safe return of his father who is missing.
When the lawyer finds out about the boy's missing father, he takes the case. It is a hard case. Not only does he have to find Danny's father, but he also must prove him innocent. Danny's father is in hiding and he has been charged with murder. The lawyer must prove that Danny's father is just an innocent man who was in the wrong place at the wrong time. The prosecutors have his DNA at the scene as proof he is guilty, so this makes it a very difficult case. It is also an urgent case because he must prove it by Christmas. The lawyer is a very good person. Reuniting Danny with his father after proving his innocence is all the payment he wants. He knows Danny's family can't afford a good lawyer.
I recommend this book to anyone who enjoys mystery stories, especially ones that include dogs, humour, and Christmas stories. But I personally didn't enjoy it that much. I only enjoyed parts of it. I enjoyed some of the humour especially about dogs. It was the title and the cover art that made me interested in the book.
---
Find "Dachshund Through the Snow" today in our catalogue.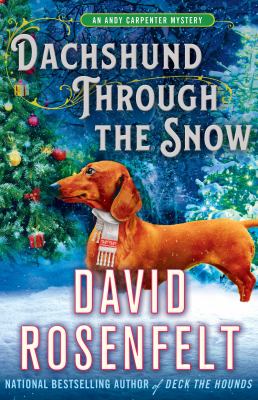 Escape: Don't Stop Running by Linwood Barclay (Review by KJ)
I would say that this book is a suspense thriller. The main character is a young boy named Jeff, who is suffering the loss of his parents. They died in a plane crash, when they were going to New York on a business trip. Escape: Don't Stop Running is a great book for beginners, since the vocabulary of this book helps broaden yours too. This book is filled with lots of twists and turns, almost every page has something unexpected.
Every morning I would look forward to reading this book. I would definitely recommend this book to people who like to read. There were some nights in which I couldn't sleep because I kept wondering what was going to happen next! In this book, there are two parts to the story. In part one, Jeff must run from a sinister government organization called The Institute. There is another part of the story where the Institute is trying to catch Jeff, and his dog, Chipper. It was exciting to read about how the Institute was trying to capture these two characters, and the problems they encountered along the way. Escape: Don't Stop Running is the sequel to a book by Barclay Linwood called: Chase: Get Ready to Run.
It was very hard to write a review and discuss how much I enjoyed the book without revealing any spoilers.
---
Find "Escape: Don't Stop Running" today in our catalogue.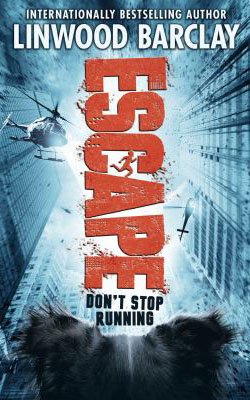 Fourth Dimension by Eric Walters (Review by BB)
Imagine. You are going about your day, when suddenly: the electricity turns off, all modern transportation comes to a halt, and all phones appear to die. What would you do? Panic? Flee? Hide? Refuse to believe? Well for the characters in Eric Walters' Fourth Dimension this becomes their new reality.
The story starts with a family of three, an ex-Marine mother, a teenage girl, and her younger brother preparing to leave on a weekend long camping trip, but when the power cuts out and all vehicles and phones stop working, society falls apart. Their mother decides it would be best if they escaped to an island off the coast and waited it out for a few days. But as days turn into weeks, and weeks turn into months thing get worse. Groups begin to form, buildings are set on fire, people become desperate for food and shelter, and fights arise to claim resources. Everyone must make decisions that could better or end their lives. As teenagers turn into soldiers and innocent people die, everyone's only concern is staying alive at all costs. The mother's marine experience clicks back in and together the families have to make many life altering decisions.
The book left me on the edge of my seat wondering what would happen next. This book is well-written, gripping, and hard to put down. It left me wondering, would I have been that brave, make the right decision and end up surviving? I would highly recommend this book.
---
Find "Fourth Dimension" today in our catalogue.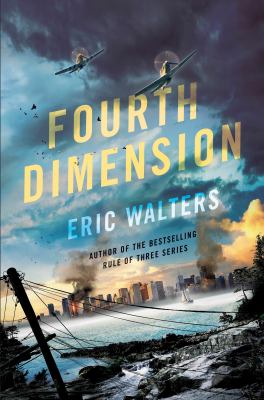 The Joy of Hex by Nina Kahn was an amazing book for beginners learning about witchcraft including some rituals and spells they can do. It is a very handy book for when learning about the beginning of witchcraft. It gives you all the basic information you need to know before starting and it explains the definition of important pieces of witchcraft. It also explains certain spells for different areas of things you want to make happen and how to do them step-by-step with the ingredients that are needed to perform it. It gives you all the information about them that you need to know so you can perform them without having to do additional research beforehand.
My favorite part of the book would have to be the parts talking about self-love and confidence, and just bringing positive energy and vibes into your life to improve your life. I thought those pieces were very motivational and important to know because your attitude and thought process is very important for the things you are manifesting. I really loved this book and thought it was a great book to read to learn new things but not get bored. It was very entertaining and kept me interested and engaged throughout the whole book. I definitely recommend reading this book because it is an amazing book for beginner witches to read! I would give this book an 8/10 because I loved it that much! Definitely check it out if you are interested in witchcraft or continuing your spiritual journey!
---
Find "The Joy of Hex" today in our catalogue.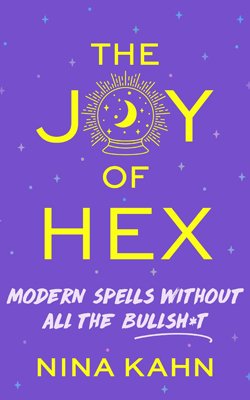 The Killings at Kingfisher Hill by Sophie Hannah (Review by Memphis)
The Killings at Kingfisher Hill by Sophie Hannah, is another great Hercule Poirot murder mystery written as a new addition to the original Poirot series by Agatha Christie. It is an excellent story with all sorts of twists and turns that left me surprised and engaged throughout the whole thing. Poirot is my favourite fictional detective of all time and this story definitely just shows how great of a detective he is through his deductive techniques, his personality and, as he would say, his order and method.
In the story, Poirot is asked by Richard Devonport, the owner of the Kingfisher Hill estate and co-creator of the board game Peepers, to come and investigate the murder of his brother, Frank. Helen, Richard's fiancée, has already confessed that she is guilty and will be hanged soon, but Richard does not believe her to be guilty and wants Poirot to prove that. The only condition he tells Poirot is that he must hide his true reason for being there from the rest of the people at the house. On a train, midway to his destination, Poirot and his companion, Inspector Edward Catchpool, come across a young woman who tells them that if she stays in her seat she will be murdered. Later on, another body is discovered with a mysterious note on it and Poirot must discover the reason and connection for both murders.
In my opinion, this book was very interesting and contained many entangled storylines which were both entertaining and mysterious. I think I liked this book just a bit more than Sophie Hannah's previous novel The Mystery of Three Quarters, simply because I found the plotline a bit more interesting. I found that having Inspector Catchpool narrate the story introduced a new view of Poirot. It added some humour which was a nice touch for the book. Just when you think you understand what happened, Poirot says something that completely changes your point of view and I really like the amount of work and intrigue that was put into the book.
As to whether or not I would recommend this book to someone, I definitely think that anyone who likes mystery stories would enjoy reading this great addition to the Poirot series. It contains everything you want in a mystery: clues, a great detective, false information, complicated storylines, and much more. Because of this, I think The Killings at Kingfisher Hill by Sophie Hannah is a really good, well thought-out book that anyone would enjoy reading.
---
Find "Killings at Kingfisher Hill" today in our catalogue.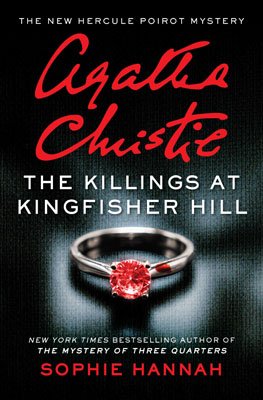 Kings, Queens, and In-Betweens by Tanya Boteju (Review by MM)
Kings, Queens, and In-Betweens by Tanya Boteju is an amazing book about a girl, Nima, who goes on a journey questioning her sexuality and identity with some friends and close family along her side. She is a small-town girl from Bridgeton, who meets different people while she navigates changing friendships, dealing with family issues, and figuring out who she is and what she likes. Life is hard for Nima and you should read this book to learn how her story plays out in the end.
If you are apart of the LGBTQ+ or an advocate with an interest about it, this is a great story which you will be able to relate to. If you have family and friends issues you can relate to this part of her life, or if you are even just a stereotypically "normal" kid, I recommend giving this book a look. I personally loved this book and would say this is has become one of the favourites I have read. It has so many unexpected twists and turns, with an extremely surprising ending! It will keep you curious and guessing throughout the whole story. There is also so many amazing characters that are in this book, with a lot of different personalities, so you can relate or really like at least one of them. As a not so "normal" girl who likes other girls, and has issues with family and friends, I can fully say I was able to relate in so many ways and loved reading this novel.
It is 669 pages of pure talent written for us to be able to read. Plus, it is somewhat new, so you can get some ideas of the struggles Nima has in a current time scene. A little extra information to spark some interest would be it is a very emotional journey for Nima and other characters in the story who deal with things as well. As for a rating, I would given this book a 9 out of 10 because it was entertaining and relatable. I hope you take my advice and read this amazing book.
Kings, Queens, and In-Betweens by Tanya Boteju at our local Port Colborne Library! Give it a shot. You won't regret it!
---
Find "Kings, Queens, and In-Betweens" today in our catalogue.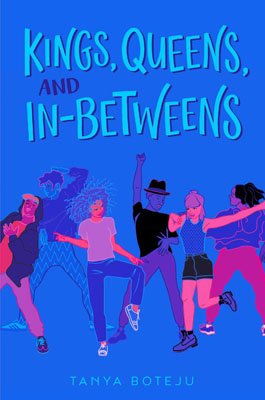 Later by Stephen King (Review by VR)
I have read a few books by King. I have read The Girl Who Loved Tom Gordon and Cujo, but I would have to say that Later is my favourite so far. This book has the perfect mix of dark humour, horror, and thriller. It is an amazing, heart-wrenching, and suspenseful book. It takes you along the ride of a young boy named Jamie Conklin and his abilities to see and talk to dead people. His peers, his mother, and her girlfriend took advantage of Jamie and used him for their own good. Tia, his mother's girlfriend, kidnapped Jamie and put herself and him in an awful situation. Jamie just wants a normal life. His mother is struggling and he feels like he is obligated to help her. Jamie had struggled a lot with certain dead people he would see, he had nightmares nights on end.
This book has many twists and turns, it is very captivating and makes you want to keep reading. I am normally someone that reads a few chapters at a time, but I could not put it down. You will always be on the edge of your seat while reading this. If you enjoy thrillers and horrors, as I do, this book would be the perfect one for you. Another thing about this book is that you can get very good visuals in your head about the characters and their location.
Overall, I would recommend this book to other people and I thoroughly enjoyed reading it!
---
Find "Later" today in our catalogue.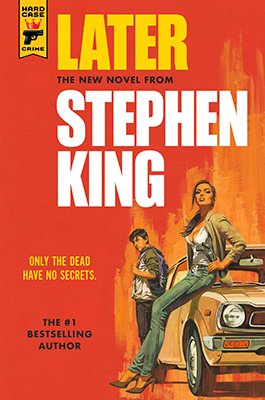 The book Metahuman, written by Deepak Chopra, is a terrific book about self-motivation and doing what you want with your life! It helps you think about problems or issues in your life in a completely different way-- for the better. This book contains a lot of information in it and is a big book. So, if you are going to read this book, I would be dedicated to it and put a lot of effort into understanding everything you learn so it can help you more!
It also has 31 days of activities for you to think about things in a different way and to just put everything into practice. It also has a quiz in the beginning that asks questions about yourself to see how much you truly are like a "metahuman" and to learn where you need to work on the most. It has a lot of facts and talks about things in a more factual way than other spiritual, self-help books. If you like learning things in that way I would recommend this because it talks about a lot of interesting things in it. I am typically not the biggest fan of factual books, but if you are, then this is an amazing book to read. You will get that aspect and help yourself grow and become who you want to be!
I would give this book a 6/10 because I am not the biggest fan of books with a lot of facts in it, but it still was an enjoyable book. I loved how much of an opportunity it gives you to work on yourself during this book! If you are interested in a factual, self-help, spiritual book start here!
---
Find "Metahuman" today in our catalogue.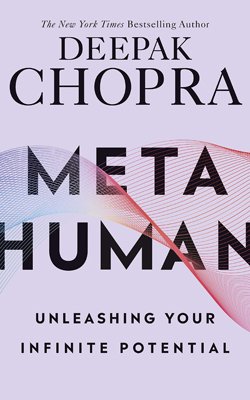 This book is about a curious girl named Emily who lives in London, England near the Big Ben clock. At the beginning of the novel, Emily lives with her mother and father, but she argues with her mother often. When her mother suddenly leaves to sort out a mysterious family issue, the house becomes very quiet. The silence between Emily and her father becomes more apparent, as Emily and her mother were always the ones who talked. Then after a few days, her father disappears too.
Emily is a lonely girl with no friends. She has no pets, because she thinks animals shouldn't be owned. After her mother leaves, Emily feels like she does not know her mother anymore. Emily wants to know what she is really up to. Emily goes on to search for both her mother and father to find them. This lead her on an adventure where she discovers a secret world called the "Midnight Hour," a Victorian London frozen-in-time.
The Midnight Hour is a really curious book and it's the questioning of where her mom is, and what she is doing, that made me read more of the book. The author really knows how to make the story more interesting with cliff-hangers throughout the book.
I would recommend this book to readers who like books with a bunch of cliff-hangers, curious characters, and only a few characters (so it's easy to keep track of what's going on). If I was to rate the book, I would rate it at a 3 because I feel it doesn't give enough details at the start or even throughout the whole book.
---
Find "The Midnight Hour" today in our catalogue.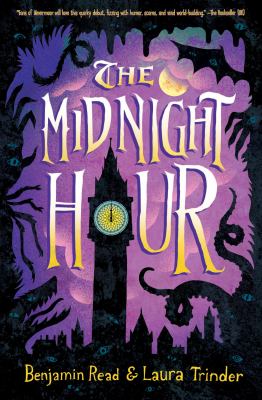 The Mystery of Three Quarters by Sophie Hannah (Review by Memphis)
The Mystery of Three Quarters by Sophie Hannah is an intriguing Hercule Poirot mystery written in the style of Agatha Christie. It incorporates many of the classic traits and charms of the character Poirot. It also contains an unexpected, surprising ending that I was not able to guess, but clearly makes sense after reading it. I liked how the author had Poirot use psychology more than physical evidence, just like in the original books by Agatha Christie. The book is great, and I was excited to read it every time I picked it up!

In The Mystery of Three Quarters, Hercule Poirot learns that four different people have been sent letters accusing them of the murder of Barnabus Pandy and they are signed in Poirot's name. He wants to find out who has sent the letters and investigate as to whether or not Pandy was actually murdered. His discoveries become a long adventure in which he learns of the many secrets people are hiding and what actually happened to Barnabus Pandy. Later in the story, another unexpected event occurs and Poirot must figure out the answer to that as well. With the help of Police Inspector Edward Catchpool, and a slice of cake, Poirot is able to solve the mystery and catch the culprit.

Overall, I found the book very enjoyable to read and the revelation at the end very intertwined and complex. It is fun to try and solve along while reading any kind of mystery novel and this book was no exception. There were all kinds of hidden secrets, surprise relationships, clues and red herrings which all played some part in the solving of the crime. The style of writing was similar to Agatha Christie, but the one big difference I noticed was that it was written in the perspective of the police inspector. Besides that, I think it would be almost impossible to differentiate between the writing of Agatha Christie and Sophie Hannah.

In conclusion, the book was extremely well thought out and made my time reading it fun and entertaining. I would recommend this book to anyone who enjoys classic Agatha Christie novels or just mysteries in general. It contains the original charm and slight strangeness of Hercule Poirot as well as an incredibly complex plot. For these reasons, I think The Mystery of Three Quarters by Sophie Hannah is a fun, interesting read and I would definitely recommend reading it!
---
Find "The Mystery of Three Quarters" today in our catalogue.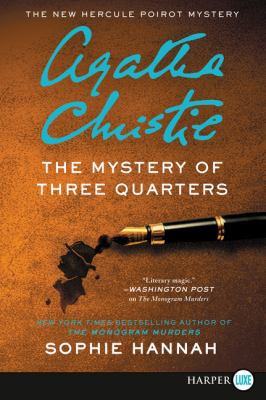 The Night Country by Melissa Albert (Review by Jocelyn)
The Night Country is the amazing and dark sequel to The Hazel Wood. Alice Proserpine, an ex-story*, goes back into her fascinating world of dark fairy tales known as The Hinterland. The Night Country tackles the issue of Alice and other ex-stories making their way into the human world, and whether or not they should adapt to fit in with the many humans living around them. Alice, however, has something many of these ex-stories don't have: a home and someone who loves her, which has an impact on her decisions. This modern, sometimes disturbing, story addresses the truths children's fairy tales sometimes hide from us.
As I read The Night Country, I noticed a few confusing plot lines, but overall it's a great read, especially if you liked The Hazel Wood. The characters are so well-written and you really start to like and dislike them respectively. If you aren't a big fan of fairy tales, or the darker versions of them, Melissa Albert's book probably isn't for you, but this novel really shows that fairy tales aren't just for little kids. There's this beautiful dark twist that the author puts on the regular expectations of fairy tales which is really entertaining. Not only that, but Alice goes through many relatable struggles throughout The Night Country, making her a likeable character, although Sophia, her friend, is my absolute favourite. I would definitely recommend this book to anyone who likes fairy tales, or to someone who used to and wants to rekindle that flame.
*All of the characters from The Hinterland, where Alice is from, that move to the human world are referred to as "ex-stories."
---
Find "The Night Country" today in our catalogue.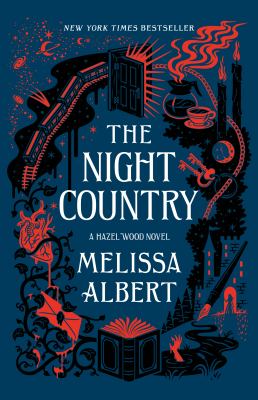 On the Come Up by Angie Thomas (Review by BB)
Fueled by the desire to achieve her dream and save her family, sixteen-year-old Bri dreams of finishing what her father, Lawless, started. His dream was to become the greatest rapper of all time. Unfortunately, Bri's journey is full of doubts, frustration, trauma, but ultimately hope.
After being given the opportunity to help kickstart Bri's career and dream, a video of her rapping goes viral! This was not the way she wanted or expected to be seen. Bri begins to be labeled as a 'hoodlum,' 'thug,' and a 'hood rat' simply because people misunderstand the lyrics and are judging her by the colour of her skin. In turn, she begins to become someone she isn't and loses herself, all in the hopes of saving her mother and older brother from losing their home and keeping them fed and clothed.
Growing up in a dangerous part of town with gangs and drug dealers that are looking for trouble, makes Bri determined to overcome these circumstances. Bri isn't going to let her troubled past and unpredictable future stop her from having her dream. This thrilling book by award-winning author Angie Thomas, not only shines a light on the stereotypes of people of colour, but will make you never want to put the book down.
This book is also an inspiring story about never giving up and overcoming anything that may come your way. I would highly recommend this book for everyone, from book to music lovers. I would also recommend checking out her first award winning book The Hate U Give. Both books are available at the Port Colborne Library.
---
Find "On the Come Up" today in our catalogue.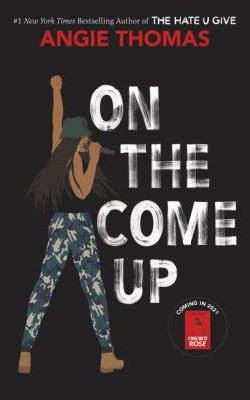 Secrets in the Shadows by Heige S. Boehm (Review by EP)
This book is not a true story, but it is based on historical facts. It takes place during the Nazi Regime. The main characters are two young boys named Michael and Wolfe, who are best friends. The story is about them growing up in Nazi Germany from when they are seven years old to sixteen years old.
At the beginning of the story, they are innocent. They are not aware of the many evils of the Nazi Regime. They are so innocent that they are actually proud to be members of the Hitler Youth programs. They even feel lucky to be the sons of Nazi SS officers. But as they grow older they feel less proud or lucky.
When Michael is sixteen, his father forces him to become an SS soldier. Wolfe joins with him. They see the horrors of anti-Semitism all around them. They see that white supremacists, like the Nazis, are sick with hatred. Michael and Wolfe stop believing in the Nazis. By 1944, the Hitler youth SS lost half of its boys. Many ran away. By then Michael is no longer fighting for Hitler. He is trying to keep his promise to his mother. He promised her that he and Wolfe would return to her.
I recommend this book. It is an interesting dive into the minds of the Hitler Youth. You get to see how these boys were raised and how passionate they were to serve Hitler. You get to see the horrors of white supremacy and anti-Semitism through their eyes. You get to see the downfall of the Nazi through their eyes.
---
Find "Secrets in the Shadows" today in our catalogue.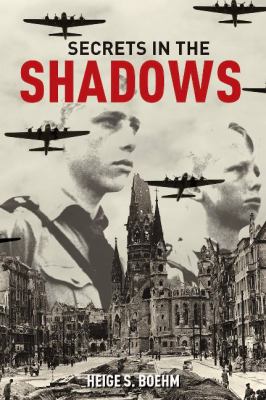 Secrets in the Shadows by Heige S. Boehm (Review by MGG)
Michael and Wolfie are two teenage boys. They love to go on adventures and do some impulsive things for their age. As young boys they get caught up in a lot of situations which prepare them for what they are about to go through in later times.
For the most part the two boys live normal lives. Except for the fact that they lived through the years of World War II, when Adolf Hitler was one of the most powerful leaders in the world. At this time young boys from all over the country were forced to go into the war. They were taught from when they were born that Hitler was their "Der Fuhrer" and that going to war was the only meaning in life. To us now, it looks like brainwash but to them it was a lifestyle. Hitler was their everything, and they had to make him proud. So, you can just imagine how excited the boys were to go into the war when they were just sixteen. Not just Michael and Wolfie, but all of them.
World War II was one of the most devastating wars that has ever existed. They did not know this at the start, but they realized it when they were stuck right in the middle of it. The blood, the dead bodies, and the murders that they were forced to do, had become like a daily routine for them. Gunshots had become like background noise that in most cases they would fall asleep to. They had already turned their back on their leader early on. At this point they were not trying to defend their country anymore, and the war had just become a game of survival. Would they make it out as part of the small number of survivors, or would they just join the rest?
I would definitely recommend this book especially to teenagers. Personally, being fifteen and not knowing a lot about the war this book educated me on it a lot. I thought this book was going to be one of those normal boring war books, but I found that every chapter I read made me want to read more. It not only had to do with the war, but with the lives of Michael and Wolfie, as well. By far, one of the most educational and interesting books I have ever read.
---
Find "Secrets in the Shadows" today in our catalogue.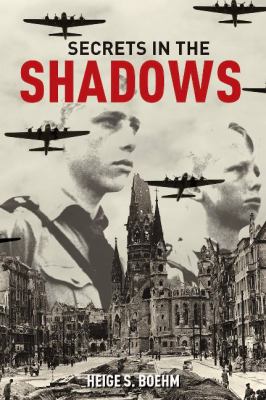 Something in the Water by Catherine Steadman is a great book about a picture-perfect couple, Erin and Mark, who discover something very unexpected on their honeymoon.
In the first chapter, it starts off with Erin talking about burying someone, but then it goes back to the start just before they were married to explain the storyline from the start to finish. When Erin and Mark are on their honeymoon, they go scuba diving and find something that catches their eye in the water (hence the title). They decide to take it back home with them, which turns out to be a very bad idea. Their lives change, and they only have each other, or at least Erin thought. Lies are told to try and get what they want without getting caught, but all the secrets come out eventually.
Erin is a documentary filmmaker who is currently doing a project with three criminals from prison. As for Mark, he is a banker who recently got laid off, which seems to make their decisions more reasonable for their situation. The book is very interesting because you never know what is going to happen next. There are so many twists and turns you will not see coming. The ending is crazy and will definitely be the opposite of what you would imagine from the start. I was shocked and I loved how it turned out, but I do wish the ending was more dragged out instead of other parts of the book.
Overall, it was a great book and I liked reading it so much! I liked it so much that I read the whole book in less than 5 days! It was very captivating and I got very into the book while I read it, and I always wanted to read more to find out what happens next after I took a break from reading. I would recommend this book to people who like thrillers, action, and romantic books because this was one of my favorites that I have read so far! I would give this book a rating of 8.5 out of 10 since it was a pretty good book, and I did enjoy it a lot. I do wish the ending would have been a bit better for my perspective.
If you are interested, take a look at it at the Port Colborne library, you won't regret it!
---
Find "Something in the Water" today in our catalogue.
S.T.A.G.S. by M.A. Bennett (Review by Allan)
Despite being the most common classification for S.T.A.G.S. online, I cannot find one greater than "psychological thriller." S.T.A.G.S. contains the classic, proven formula for enticing young adult novels (cliques, romances, friendships, plot twists etc.), but against an unprecedented, exceptional backdrop. S.T.A.G.S. is the acronym for "St. Aidan the Great School," an elite private school in the English countryside, ancient in conception.
Greer MacDonald is an exceptional student, but from an average British background, attending on a scholarship. What she soon discovers is that the school is nothing close to saintly. The students' lives are dominated by the pervasive influence of the school prefects, known as "Medievals." Greer soon finds herself feeling out of place among the children of royalty and millionaires. Starved of social connection, she jumps at the opportunity to spend her midterm break "Huntin,' shootin,' fishin'" at the luxurious, ancient country mansion of the Medievals. Everything Greer thought she knew about her new school and the people running it was completely revolutionized over the course of those three days.
M.A. Bennett utilizes the beauty of fiction to perfection. By constructing an entirely fictitious world, she can create her own rules when it comes to the characters and change our perception of them at will. But what truly enraptured me about this novel, was how I felt that I had to devise my own view of the characters and deduce their true motives. I was constantly second guessing my original impressions as the plot unfolded, making the book a bonafide page turner. The novel offers a commentary on the role of modern technology in our world, and whether it truly is a force for good, as well as illuminating the dangers of clinging to old-fashioned social ideologies. Oh, and did I mention there's humour too? This novel is magnificent and I recommend it to anyone over thirteen who enjoys reading.
---
Find "S.T.A.G.S." today in our catalogue.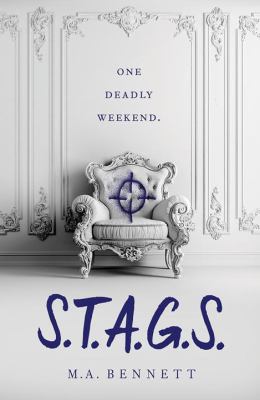 We Used to be Friends by Amy Spalding (Review by RH)
I would give this book five stars because it was the perfect book and the right time for me to read it. I went through an intense friendship breakup in late 2020. I really connected with James and Kat's friendship, because they went from growing up together, to growing apart from one another. This book was very entertaining.
James and Kat are childhood best friends about to start their senior year of high school. James has just broken up with her boyfriend and her parents are separating. Meanwhile, Kat is dating a girl for the first time, and she is adjusting to her dad looking for a romantic love too. James and Kat are also graduating from high school and they are waiting to hear back about whether they've been accepted to the colleges that they've each applied to.
What I like about this book is, I got to find out about the character's personality traits. For instance, with Kat, I noticed that she can be happy, fun, caring and sweet. James is shy, responsible, and nice.
My thoughts and how I felt about this book? I loved it. I would definitely read it again. I would one hundred percent recommend it to anyone who's going through a hard time, whether it's a breakup in a relationship, dating, your parents are getting separated or divorced. It's also good if you are starting high school for the first time or if you are about to graduate.
---
Find "We Used to Be Friends" today in our catalogue.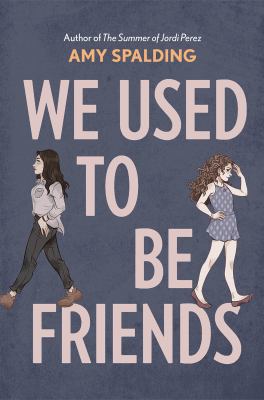 The X Gang : Age of Unreason by Warren Kinsella (Review by Allan)
DISCLAIMER: This novel contains numerous instances of explicit language, explicit drug and sexual references and possibly disturbing topics.
The third installment of Warren Kinsella's series The X Gang, Age of Unreason is a fictional account of how a unique and often marginalized group of punk rockers grapples with a tragedy. Their city of Portland, Maine had been the victim of a horrific, fatal bombing by an ultra-right terrorist; who had since disappeared. Weaving in a mixture of legal, philosophical, ethical, political, psychological and sociological themes, we hear the story unfold through the eyes of law enforcement, the bomber himself, and a young punk rocker named Kurt. With the help of his punk rock pals, new and old, including the infamously controversial and unflappable punk rocker-turned-journalist "X", Kurt embarks on a struggle to recover from crippling addiction and rejoin society in the midst of a local crisis.
It is reassuring to note that such a complex story, including actors that are possibly unfamiliar, is penned by a qualified author. Warren Kinsella is a Canadian lawyer and political consultant, which validates the pervasive themes of legal loopholes, courthouse struggles and toxic political philosophies. Additionally, he is a bassist in the Toronto punk rock band "SFH", which qualifies him to write about such an exclusive demographic.
Despite being a fictional storyline, the book offers a crash course education on the sociology of punk rock. However, it should be noted that the novel is 225 short pages long. Collectively, reading time is under four hours. Due to this, many of the novel's plot points are condensed and therefore are unable to be fully developed. This leads to a bit of character generalization. All of the punk rockers begin to blend together. If one is looking to make meaningful character connections, this may not be their type of read.
Due to the lack of depth, some (but certainly not all) climactic plot points are quite predictable. Additionally, the ending is quite rushed and can seem unrealistic and disconnected. However, all of this considered, this novel certainly tackles unfamiliar topics which makes for an exciting, if slightly brief, read.
I would recommend it to any mature audiences interested in stories of come-backs, underdogs, rebels, politics, journalists and punk rock.
---
Find "The X Gang : Age of Unreason" today in our catalogue.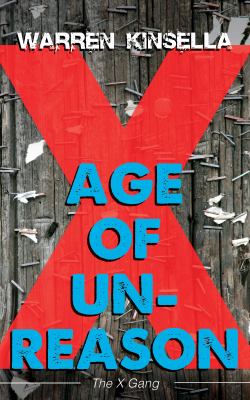 You Are a Badass Every Day by Jen Sincero (Review by MM)
You Are a Badass Every Day by Jen Sincero is an amazing book! It is the third book of Jen Sincero's four book Badass series: You Are a Badass, You Are a Badass at Making Money, You Are a Badass Every Day, and Badass Habits.
This book is a self-motivation, self-help book to help you overcome personal issues and grow to keep getting better! This book talks about daily things you can do to improve your life and mental stability throughout the day. There are also activities you can do to help regulate your mind and work on yourself for a few minutes. Jen Sincero also puts in personal stories that have happened to her, that are relatable, so you can put things into perspective and understand the information better. Her helpful examples make her suggestions easier to understand. It gets you into the routine these books are trying to tell you to do because of how positive the outcome will be.
You Are a Badass Every Day is a quick read. You could read this for a week and learn so much without it being too overwhelming! I also really love this book because there are cute little affirmations and quotes that I find very inspiring and put me in a good mind set! I recommend this book because it is very well-written and will make you a happier person if you read it and take the time to put these actions into your daily life! I enjoyed reading this book a lot and would say at least try her series because they are super motivational! I give this book a rating of 9/10 because it was of my favourite books I have ever read and truly loved reading every moment of this book! Please check it out if you like motivational books because this one is amazing!
---
Find "You Are a Badass" today in our catalogue.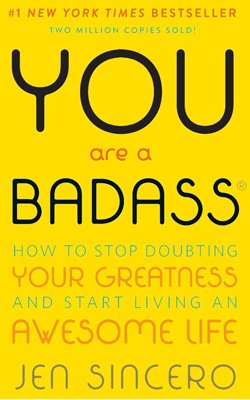 Recommendations for kids by kids
Read any good books lately? We are looking for book recommendations written for kids by kids! Participating is easy:
1. Write down your name, age, the title of the book, the reason why you liked it, and how many stars you would give this book out of five. You can include a drawing or photograph!
2. Then email us your book recommendations.

Recommendations will be published here and on our social media accounts.
Our friend Billie had a teddy bear picnic with her favourite bears, the Berenstain Bears!
Her favourite is Too Much Junk Food and Billie says, "I like when we see inside the bear's body and the skeletons."
She rates it 5/5.
---
Find "The Berenstain Bears: Too Much Junk Food" today in our catalogue.
Kobi recommends the book: It Looked Like Spilt Milk by Charles G. Shaw.
Kobi told us that after reading the story, his family likes to watch the clouds in the sky to see what shapes they make. He gives the book 5/5. Thanks, Kobi!
---
Find "It Looked Like Spilt Milk" today in our catalogue.