About the Initiative
In 2015, Council approved an initiative that was brought forward by a local resident Patty Moss, with the support of the Environmental Advisory Committee, to protect the Monarch Butterfly. This initiative involved changing the timing and reducing how often the rural roadsides are cut. Allowing the vegetation to grow provides natural habitat for the monarchs so that the eggs can grow to adults and increases the number of flowers for all insects
This initiative has continued and has expanded to include at least a dozen roads in Port Colborne. Monitoring by Ms. Moss has shown that the monarch butterflies are flourishing along the roadsides.
Butterfly signs have been posted along many of these roads and have a QR code to link back to this page so that curious residents and visitors can learn more about this initiative.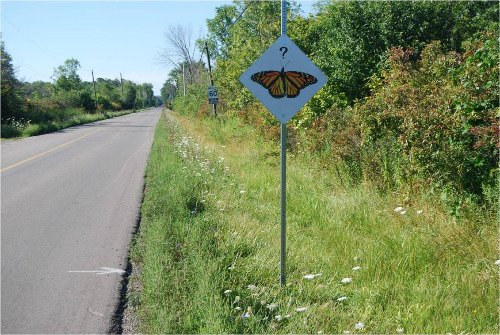 Why roadsides?
Roadside flowers are resilient species that provides much needed habitat for monarch butterflies and other pollinator insects, like bees. Roadsides are also natural corridors – not only do roads allow vehicles to get from point to point – the roadsides enable insects to travel from one area to another while providing food, water and shelter. Pollinator insects have been in decline and using these areas will help ensure a healthy population in the future.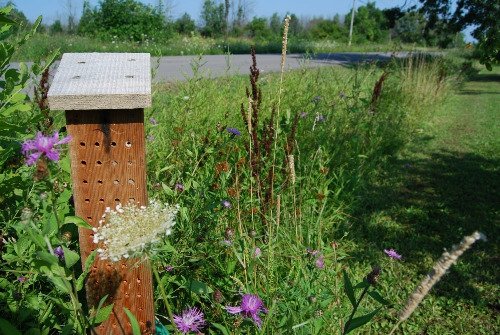 One of the most important plants that grow on roadsides is Common Milkweed. Monarch butterflies will only lay eggs on the leaves of milkweed plants as milkweed is the only food that monarch caterpillars will eat. Therefore, it is very important that milkweed plant are not cut down before the eggs have been laid, nor before the caterpillars have developed into adults
.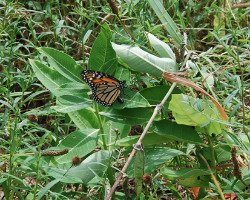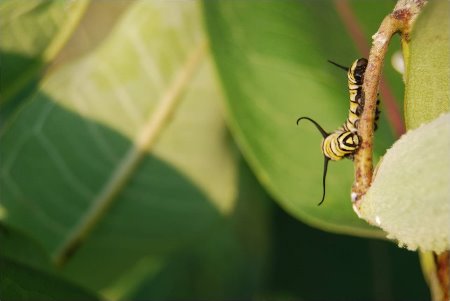 How can you help?
Let your ditches grow, see what flowers emerge within two years. It is amazing that over 52 types of flowers grow along the roads here in Port Colborne. If you are interested in naturalizing your ditch and if you need more information please contact Patty Moss at pymoss@hotmail.com.
You can also consider installing wild bee boxes or simply providing bare soil for ground nesting bees or brush for bumblebees! Various styles of wild bee boxes have been installed along the roadsides to monitor wild bee activity. By installing these boxes, we can monitor and see if wild bees are using the boxes during different periods of the season for their young.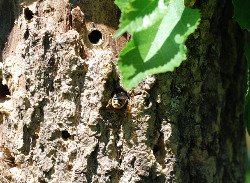 More information on the status of wild bees in Niagara can be found on Brock University's website